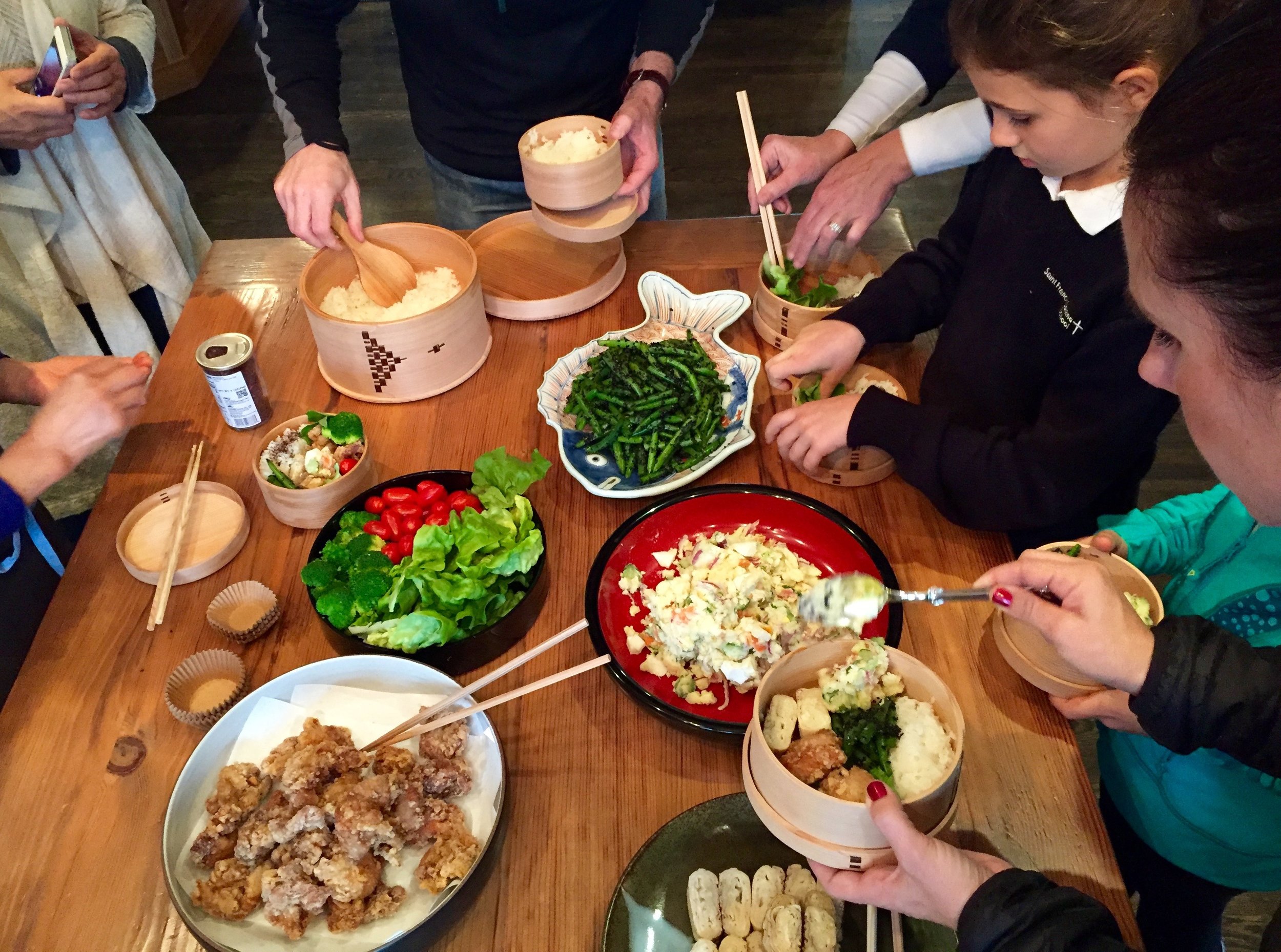 We invited the Shibata Family of magewappa from the Akita Prefecture in Japan to give several workshops in Sonoma and San Francisco. Father and son, Yoshinobu and Yoshimasa, led these workshops with their wives Seiko and Akane. They demonstrated the process for elementary school students in Sonoma.
The wood is cut, soaked, shaped and left to dry for 10 to 12 days before all the pieces are put together. The two ends are sewn together with cherry bark. It takes three to four months to make one magewappaproduct.
Cedar wood is great for storing cooked rice. It keeps the moisture and add flavor of cedar.
The finest pieces are simple and unvarnished called shiraki. Workshop participants all made one bento box, and filled it with delicious food prepared by Seiko and Akane Shibata.